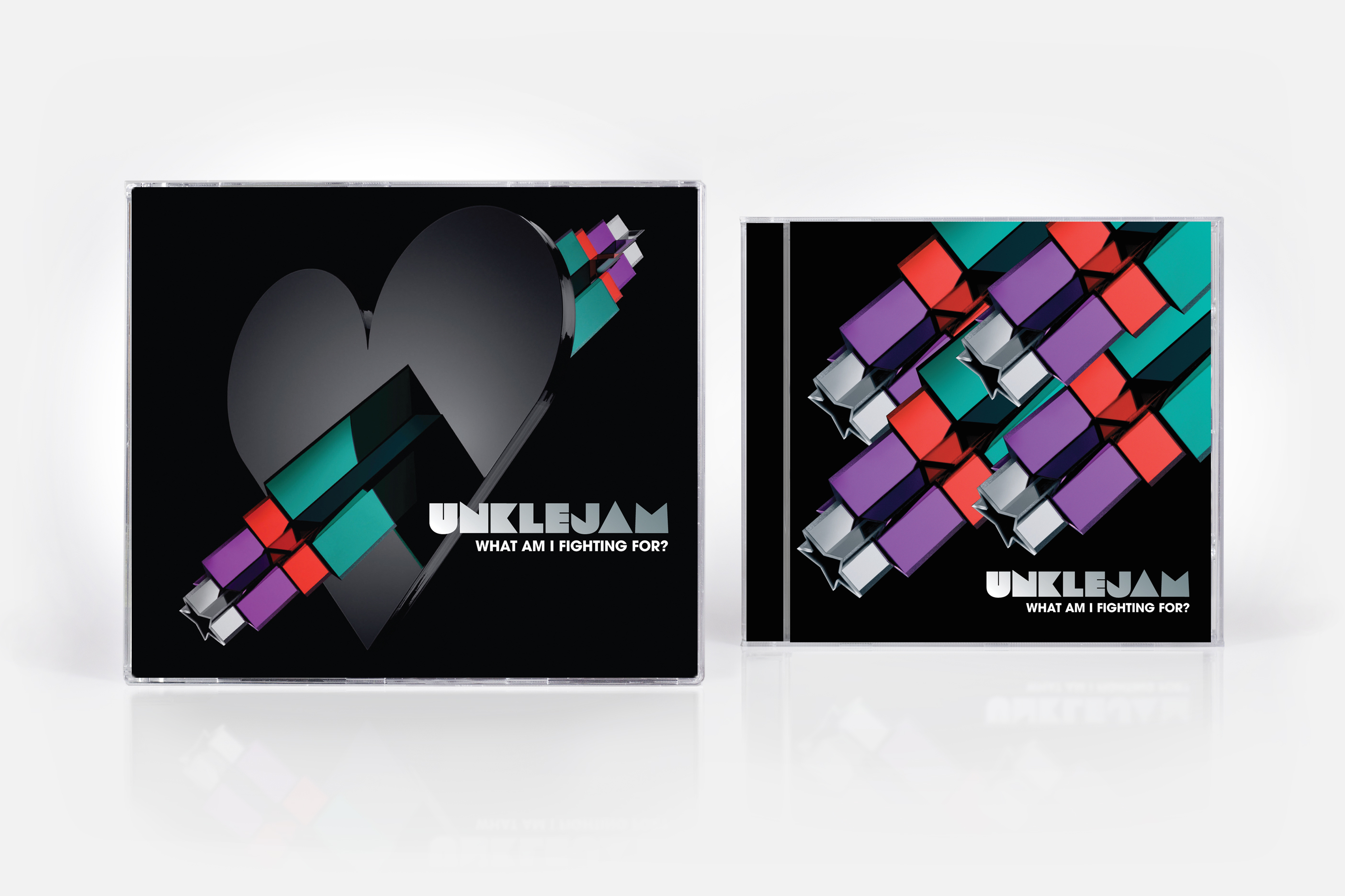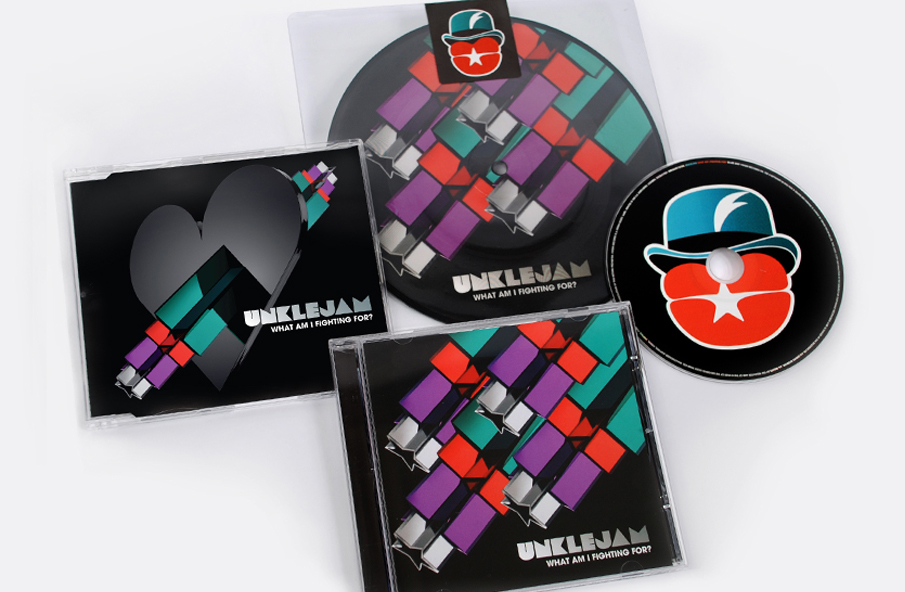 UNKLEJAM
What Am I Fighting For
Single artwork

Unklejam were a mixture of Electro, R&B and soul with influences ranging from P-Funk to Prince and Sly and the Family Stone. The aim of the artwork was to mix all of all these influences and visual stylings of the past and present them in an exciting new way.

Rachael Thomas was enlisted to create the world of Unklejam using 3D set builds to form the basis to their artwork. Sets were then photographed by Dan Tobin Smith.

A special typeface was designed for the project to be used as the Unklejam logotype and song titles for the tracklistings. An additional character logo which I also designed for the project is made up of symbols relating to each of the three band members.

Set Design & Art Direction Rachel Thomas. Photography Dan Tobin Smith.
Creative Direction Andrew Murabito
& Joy Elton.