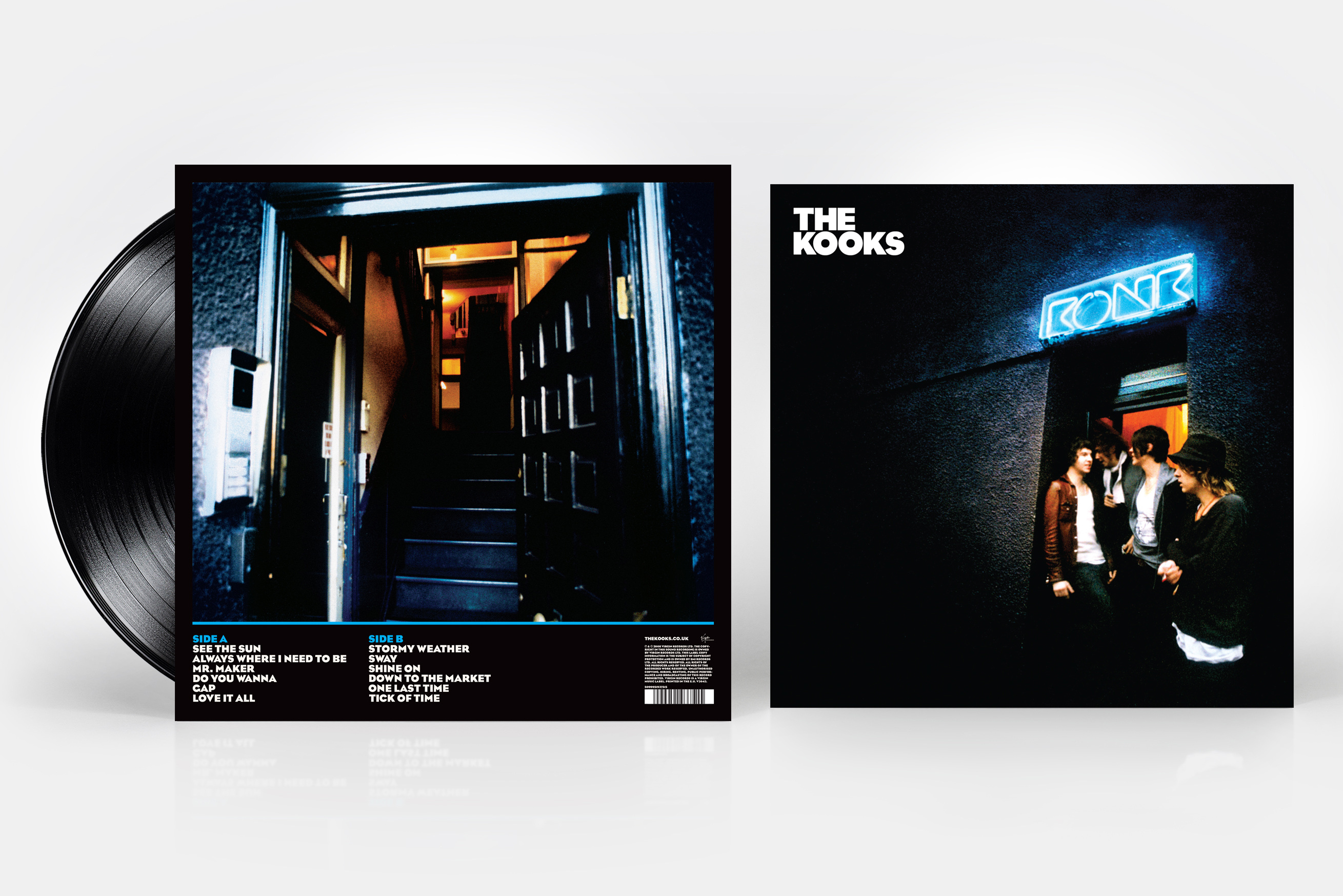 THE KOOKS
Konk
12" album artwork & Special Edition CD

The Kooks second album, named after the studio in which it was recorded, required the most obvious of cover images. Shot outside the studio, the image was then manipulated to bestow an iconic timeless quality. Also created was a complete typeface based on the original Konk signage.

Photography Ben Parks.