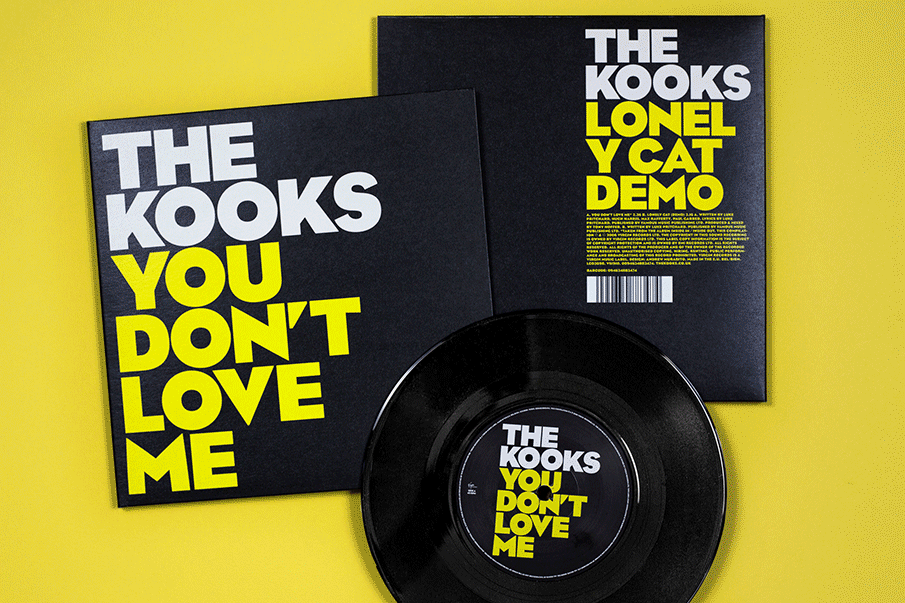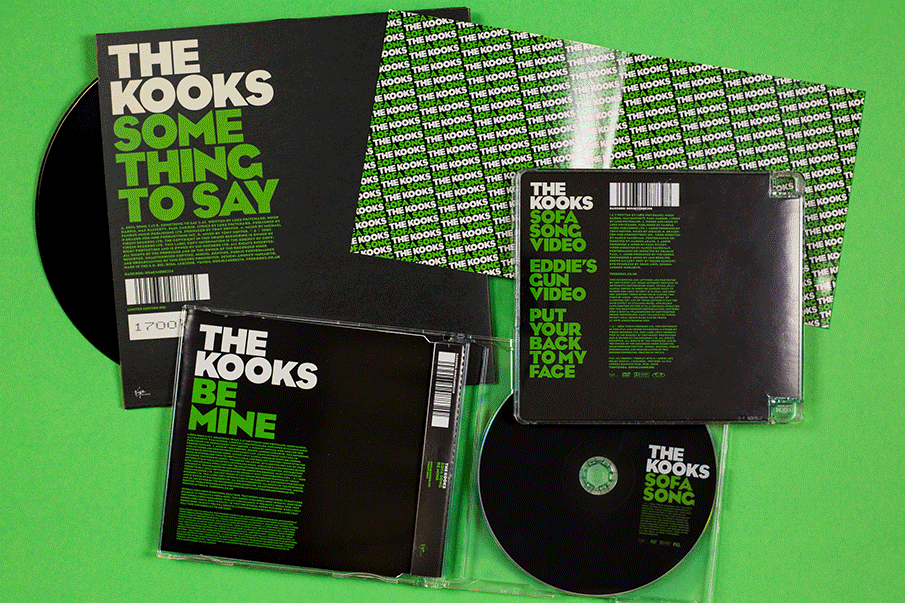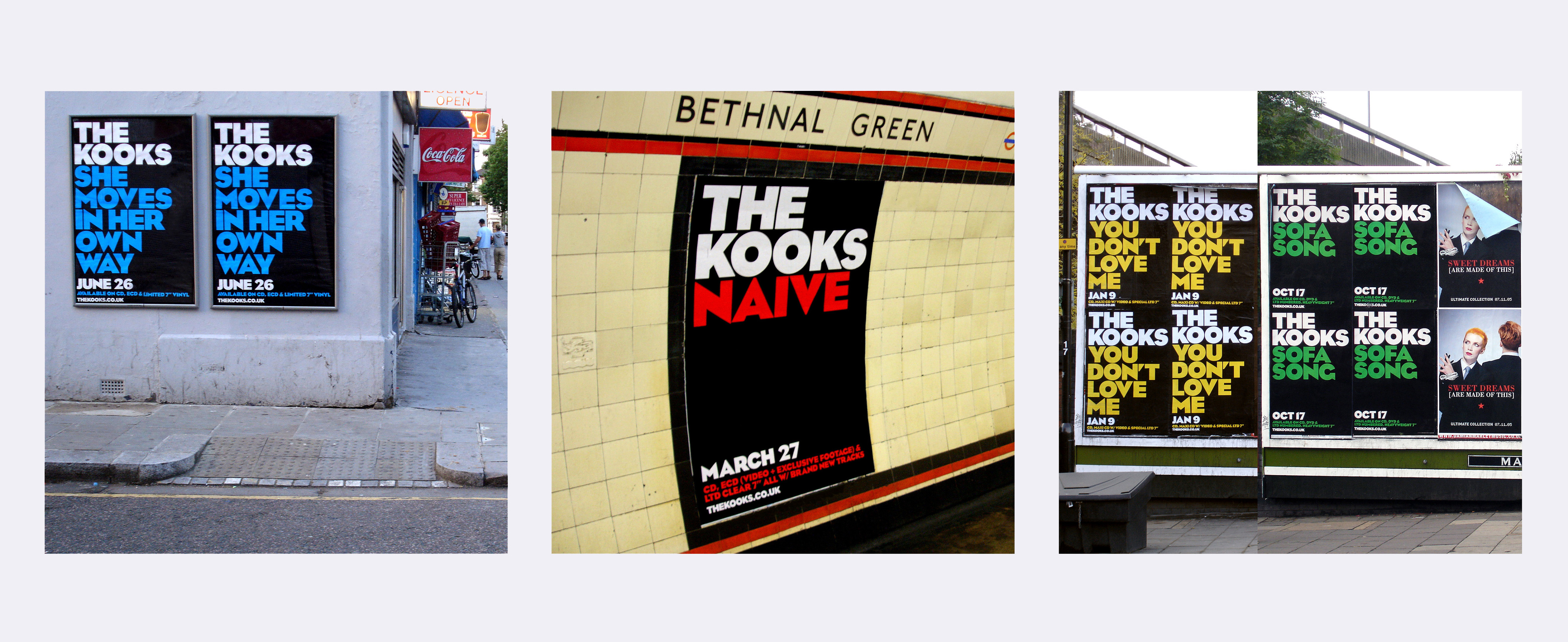 THE KOOKS
Sofa Song
You Don't Love Me
Naive
She Moves In Her Own Way
Ooh La
Various 7" & CD singles

This series of singles were part of The Kooks "Inside In Inside Out" album campaign. The design and typographic layout was kept uniform throughout, each release was colour coded in one specific prime colour to give the release an individual identity. This style was carried through to all promotional material delivering a strong and cohesive campaign. The vinyl gatefold sleeve was specially constructed to house the CD's from the release to complete the set.

All cover photography is by Ben Parks who followed the band extensively during this time and captured the band up close and personal.