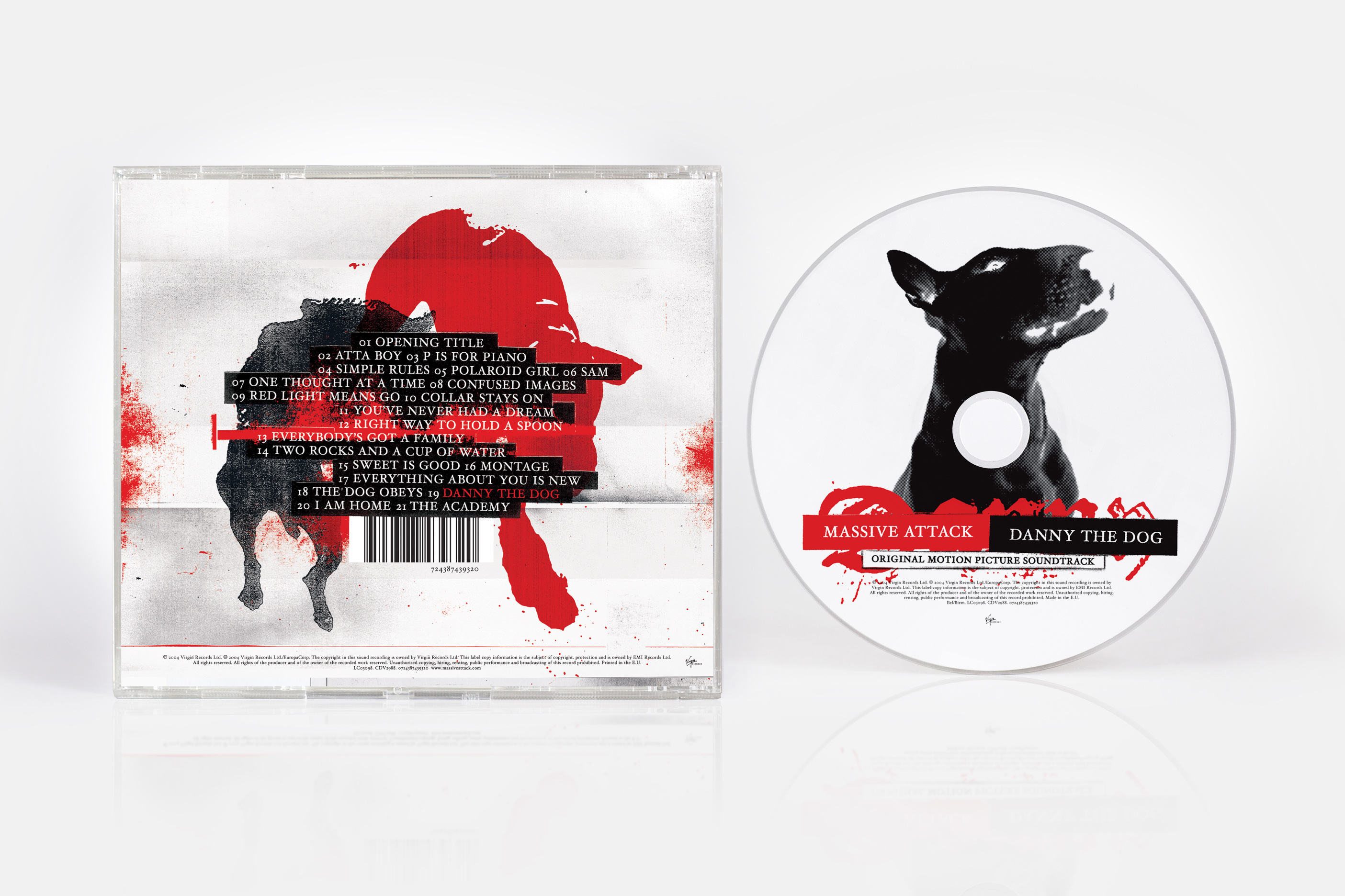 MASSIVE ATTACK
Danny The Dog
CD artwork

Danny The Dog is Massive Attack's first soundtrack album for the film Unleashed.

The treatment of the artwork using cut outs, photocopied halftone images and manipulated type is reflective of the bloody nature of the film.

The images which were not part of the film were used to give the album package it's own identity.